Not only do I practice Agile/Scrum in projects, I also adapted it in my work tasks and personal like. I product manage my daily life.
For this I strongly recommend Trello: www.trello.com

Its an online tool, that allows you to create kanban boards for anything. They are 'clean slates', fully customizable and super easy to use. Its also great for sharing and collaboration — which I found extremely useful when managing co-located teams.
By using a simple kanban: to do, doing and done, you can easily queue and prioritise tasks. It can help you product manage your daily life.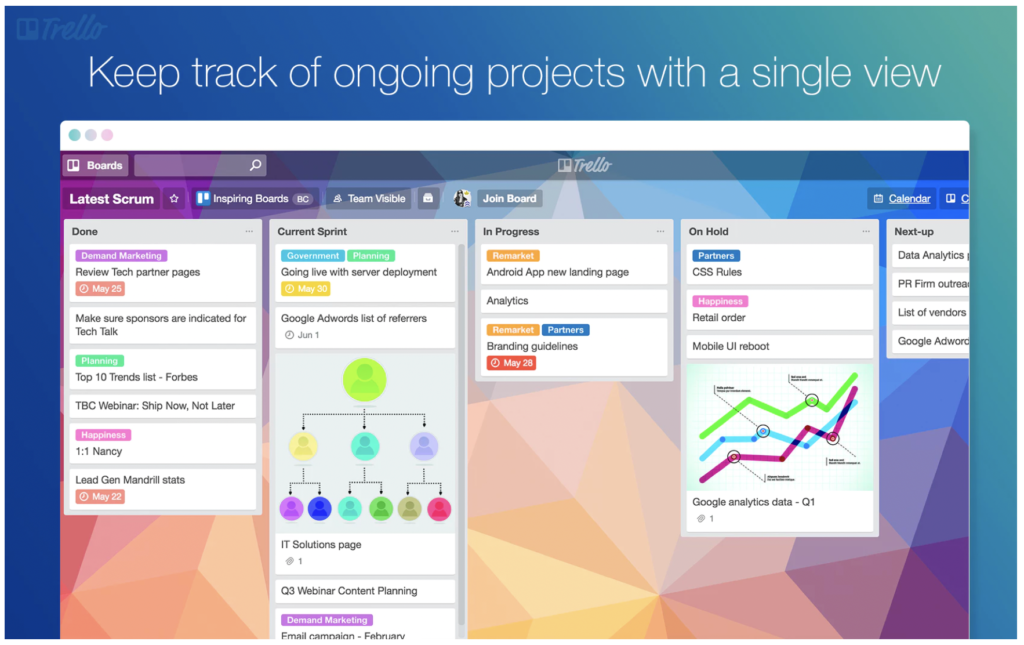 With one account, you can set up as many kanban boards as you like, and each board is blank, allowing you to set up your own columns. Its then a simple case of adding your cards or tasks.
The cool thing about these cards is that you can drag and drop them in order or into different columns easily, you can add comments to each card, add images, tag them and even vote on them. You can also add checklists, due dates and assign the cards to people, which is the beauty of being able to share your board.
Speaking of sharing, you can create 'groups' and manage rights to each of your boards.
Its also available on mobile and tablet!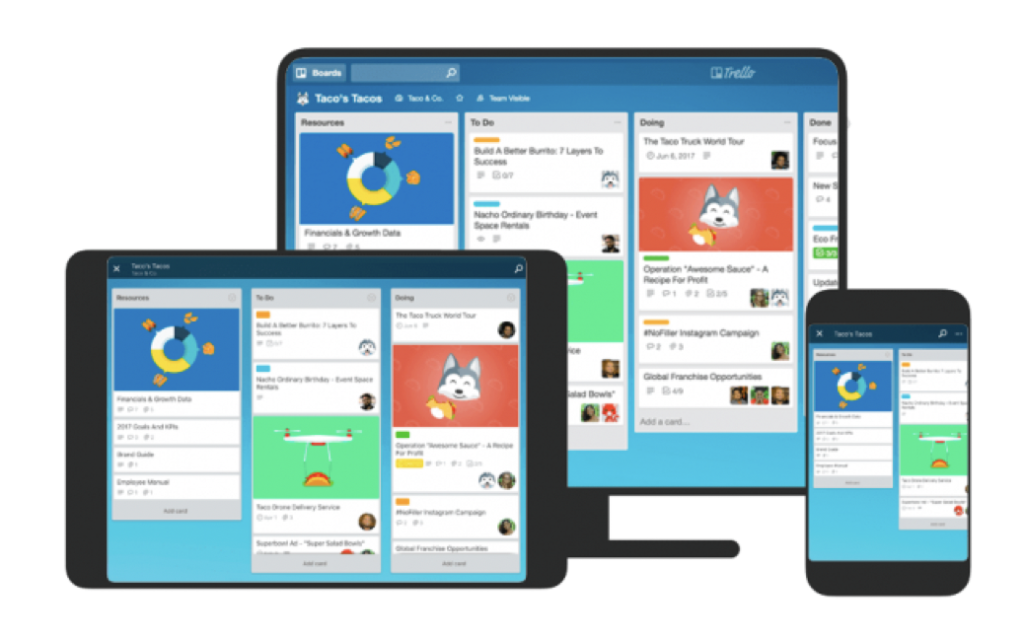 You can see a video on the basics here:
Summary
Trello is a great way to organise your personal life, work life, projects. I strongly recommend using it if you like organisation. I used it when managing a development team to keep track of small technical projects. The columns I used were:
Ideas to Discuss
Committed to Plan
In Progress
Complete
I tried to keep it as simple as possible. Basically anyone in the team could add a card to the ideas to discuss, then during our technical meetings this would form the agenda for the meeting. Each member would vote on the projects and we would discuss and commit what would be worked on next. Committed to Plan formed the backlog (prioritised), in progress is obvious, and could only be moved once it complied with our definition of done — and once completed it's moved to Completed.
Product manage your daily life.
Social Media
Please check me out on social media